Canyon Creek Schools
As mentioned in our earlier post about the neighborhood of Canyon Creek, the community is full of educational choices for its growing student population. In this blog, we will dive deeper into what makes the schools located in Canyon Creek so remarkable.
Education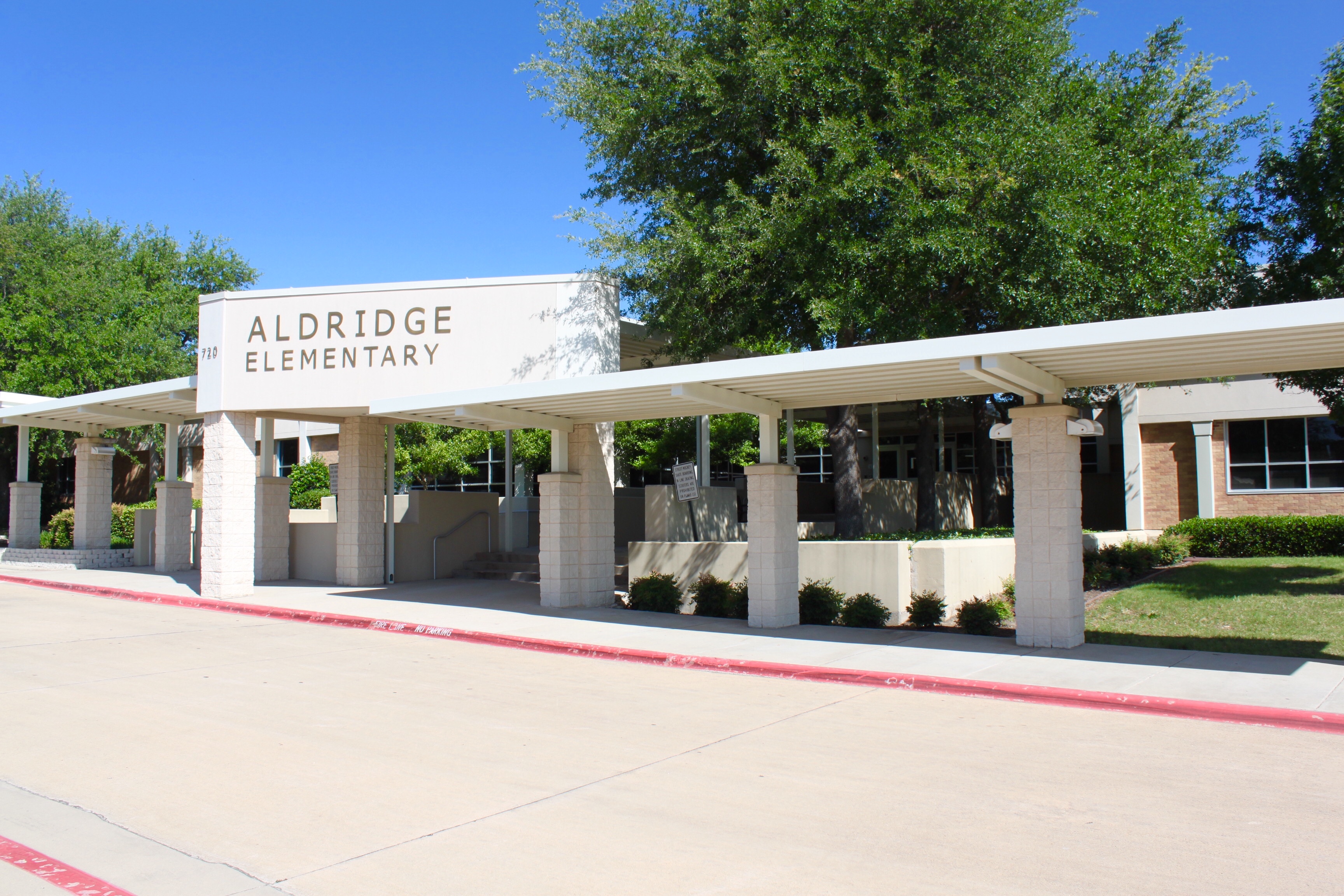 Aldridge Elementary School is the largest of the three schools with a population of over 560 students and over 45 teachers. The school is located in Plano ISD. Students attending Aldridge have classmates from over 40 different countries, which is why students can potentially be exposed to more than 22 different languages in a given year.
The school has a very active PTA which hosts a fall carnival, daddy-daughter dance, book fair, spirit night, teacher appreciation luncheon, field day, holiday parties and more to keep families engaged. This parent and teacher lead group offer an after-school program with such enriching programs as CraniaLogix, chess club, Spanish language enrichment, Drama Kids, just to name a few.
Although not organized by the school, many Aldridge Elementary students participate in cub scouts, girl scouts, and recreational sports teams. Similar to the other neighborhood schools they utilize organizations such as the YMCA of Richardson, Plano Sports Authority (PSA), Spring Valley Athletic Authority (SVAA) and City of Richardson (COR).
"We have lived in Canyon Creek for over 16 years and have been part of the Aldridge Community & PTA for over 13 years. One of the big draws of Aldridge is its diversity and the fantastic involvement and partnership of the parents and the PTA with the school and its staff. Not only have my children successfully transitioned from Aldridge to middle school, high school and soon to be college, they have made life-long friendships, and so have I." -Serena Forrest, Aldridge PTA President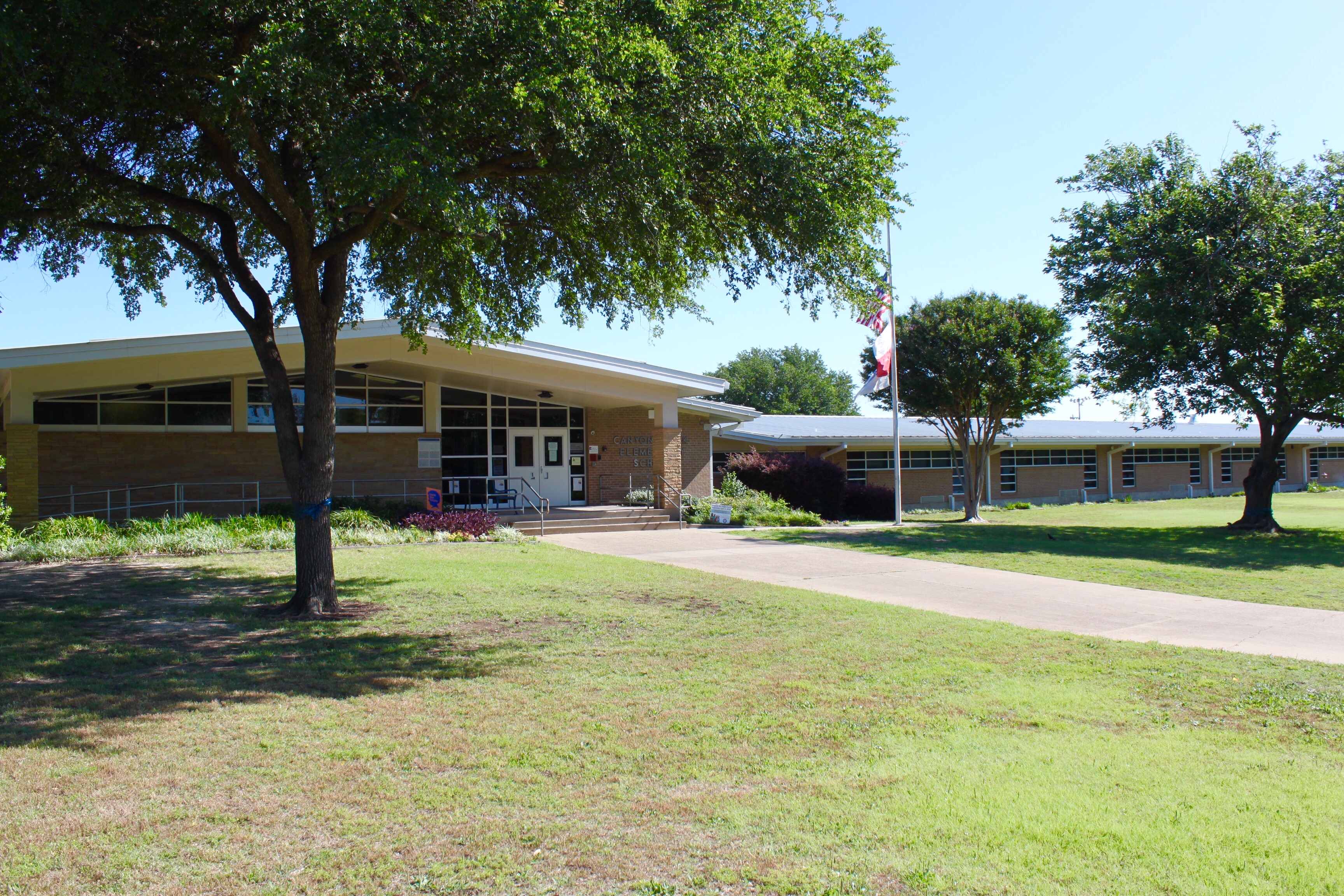 Canyon Creek Elementary School is the cozier of the three schools with a population of around 297 students and 14 classroom teachers.
The Canyon Creek PTA keeps families engaged with a back to school party, bingo night, donuts with dads, a spring carnival, multicultural night and many more events. However what most students will remember is the annual talent show. Kids gather friends together to showcase their talents in play, music or other art forms. The parents assist with stage set-up and their enthusiastic cheers.
"There is nothing quite like this hidden gem in Richardson ISD. CCE is the place where you know your kids are having the time of their lives and the parents are willing to help out with everything from the Back to School Pool Party to our beloved annual talent show." -Erika Coco, CCE PTA President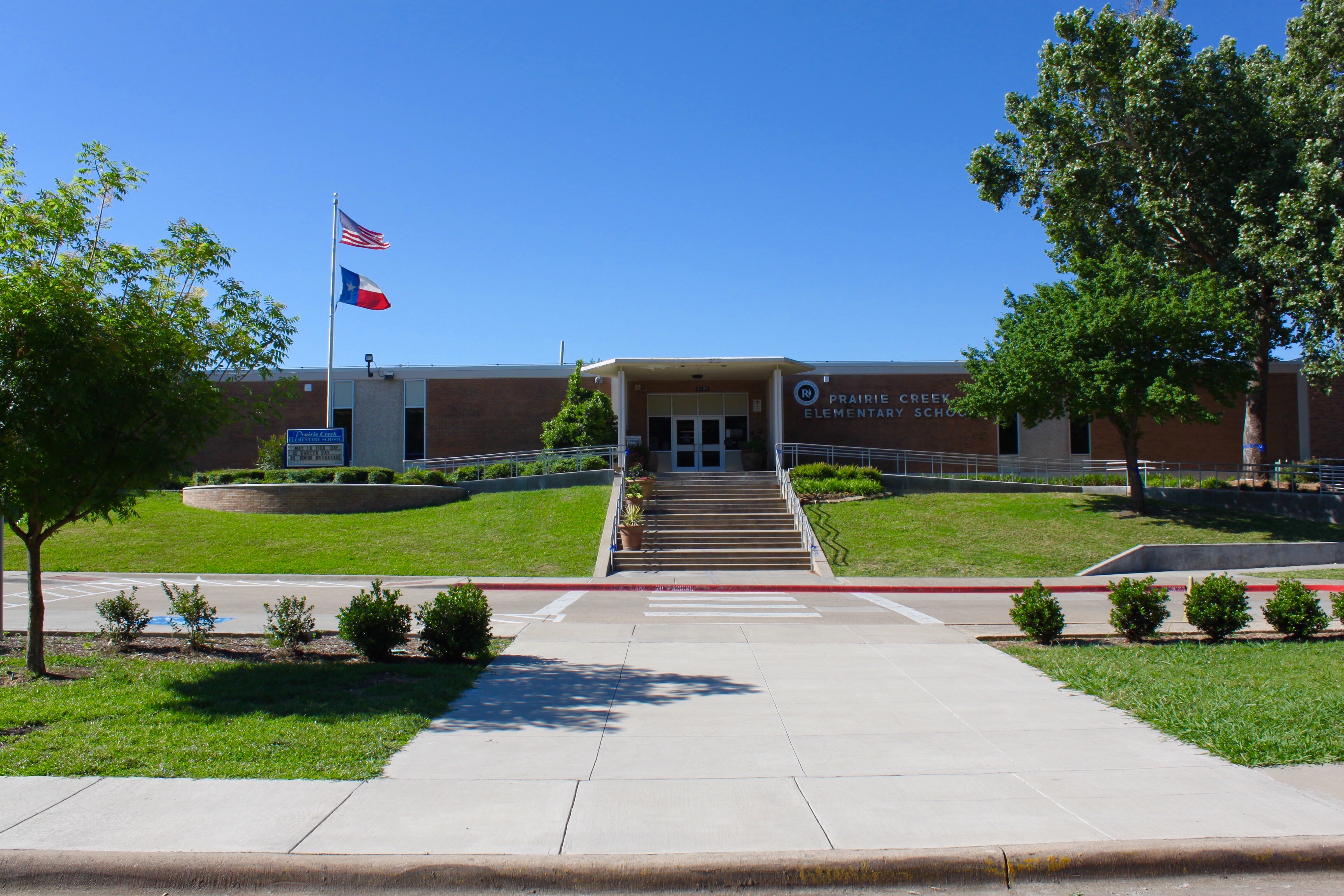 Prairie Creek Elementary School's 22 teachers and 346 students enjoy being located next to Prairie Creek Bridge and Discovery Point Outdoor learning area.
The supportive Prairie Creek Elementary PTA hosts fun and engaging events for students and families, such as a back to school party, an Amazing Race event, parent themed events and much more. The PTA also sponsors on-campus learning opportunities, such as visits from MadScience, the Perot Museum and they coordinate the Prairie Creek Spanish Program. The Spanish program provides grades K-2 students Spanish instruction twice a week in their classrooms from a certified Spanish Teacher.
"PCE's small size and tight-knit community make it a wonderful place to raise children. Families are encouraged to get involved in the school by participating in family events. The Dad-kid campouts are especially a favorite because they happen twice a year and all the kids and dads in the grade are invited to along." -Brooke Green PCE PTA President
For school ranking information and complete stats for each school, please visit Niche, Texas School Guide, Great Schools, or Children at Risk.
Private Schools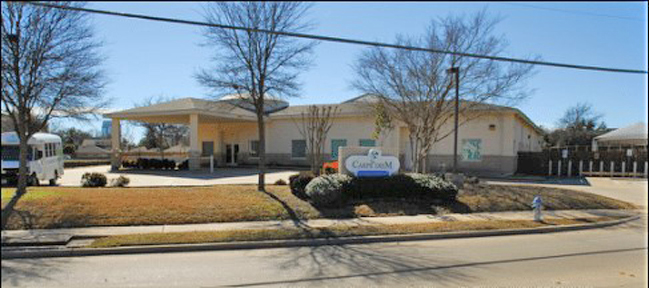 Carpe Diem Preschool truly lives up to its name! The school's curriculum is filled with fun and educational activities for students to get the most out of their day and prepare them for the next level. Each class is lead by one degreed teacher and supported by teaching assistant(s). The school's webcam technology, allows parents to view their children in between conference calls.
Canyon Creek Learning Academy has a diverse student population with a Christian learning community and welcomes students from all faiths. They also offer world-class educational programs through their summer and after-school programs.
North Dallas Adventist Academy is a private school filled with a diverse group of students from the Dallas area as well as international students from abroad. The school is comprised of three distinct learning communities: the Lower School, Middle School, and Upper School, which is very similar to how elementary, middle and high schools are organized. Student life includes drama, sports, music and a focus on a student's spiritual well-being.
University
Canyon Creek residences have had the opportunity to watch the University of Texas at Dallas grow rapidly to become recognized as a top-tier research facility. Not many neighborhoods are fortunate enough to have a cutting-edge educational institution within walking distance. Which can often attract professors and graduate students to purchase homes within the neighborhood.
Interested in finding a Canyon Creek home for your yourself or your family? Contact The Wolfe Team at 972.342.8799 or email them at thewolfeteam@dallasduo.com to schedule an appointment. They are the Canyon Creek real estate team that is dedicated to finding your forever home.
This blog content was provided by Dalley Marketing Service. Please visit dalleymarketing.com for more details on our services.