Finding Your Home in Highly Sought After
Canyon Creek Neighborhood

Searching for a home can mean much more than deciding on the square footage, number of bedrooms and price. It can require home buyers to find that specific neighborhood or location which also fits their lifestyle.
For the over 7,000 residents of Canyon Creek, it meant finding a community with the best schools, trendy shops, upscale restaurants and amenities nearby. Let's talk about the reasons you should search for a home in the highly sought after neighborhood of Canyon Creek.
Education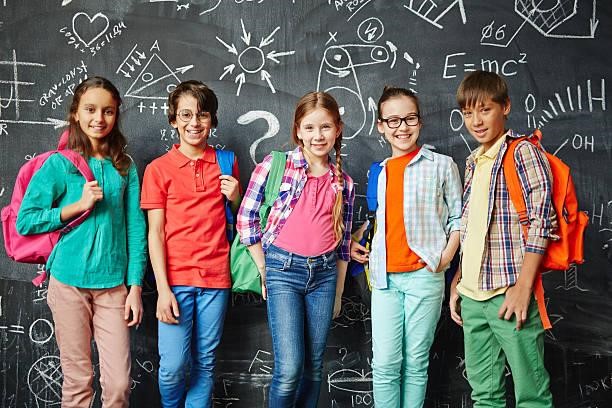 The Canyon Creek neighborhood has 3 top rated public schools within its borders; Aldridge Elementary, Canyon Creek Elementary and Prairie Creek Elementary. The schools' enrollment ranges in size and the locations are spread out in almost a triangular fashion, making them more accessible to all residents. With the increased parent involvement in each of the schools, it helps ensure that the children are able to excel further in the classroom.
The neighborhood also includes the North Dallas Adventist Academy, Canyon Creek Learning Academy and Carpe Diem Preschool, which are private schools that sit within its boundaries too. The learning continues and extends after high school. Just a few blocks west of the neighborhood is the highly regarded University of Texas at Dallas campus. Which has grown rapidly to become a cutting-edge educational institution and is recognized as a top–tier research facility.
Shopping Centers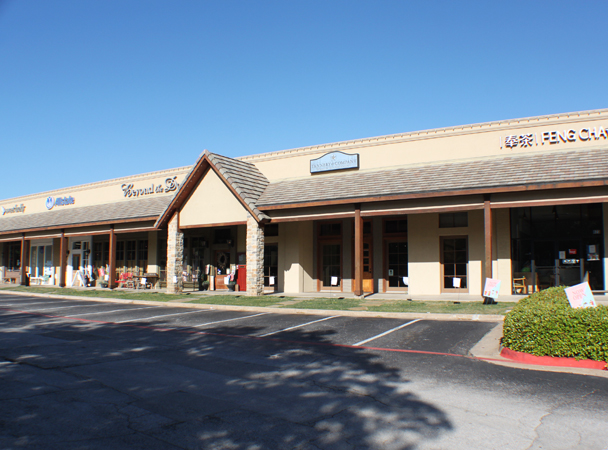 In the heart of the neighborhood, lies two shopping centers.These retail therapy areas are ii creeks and the Canyon Creek Shopping Center. They are filled with restaurants, a wine bar, hair salon, chiropractic office, a convenience store, dance center, spa, coffee shop, a dry cleaner, insurance company, fitness centers and several other local businesses just to name a few.
Residents also meet regularly to enjoy such dining experiences as Frankie's Mexican Restaurant and Shady's Burgers. Then for those residents with a sweet tooth, Sweet Firefly and Bunkie's Donut Shop are the places to go for gourmet ice cream and delicious donuts.
And since Canyon Creek is not your typical neighborhood, residences can savor a nice glass of wine at The Wine Authority to end the evening with friends and neighbors.
An Active Community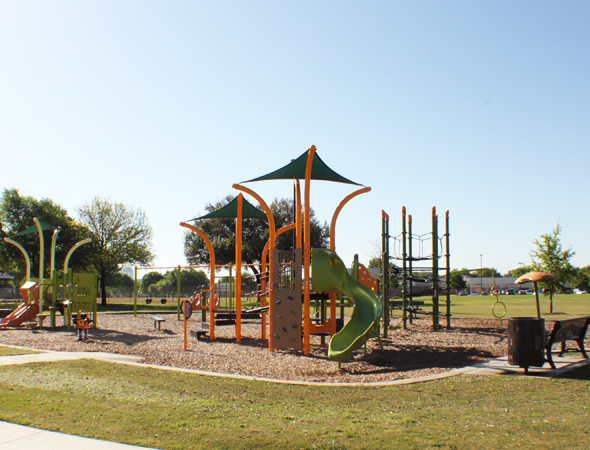 Going to the park, means asking which park do I want to visit today, is it Prairie Creek Park, Pointe North Park, the newly updated Canyon Creek Park or Custer Park?
Prairie Creek Park includes a scenic creek with a famous waterfall running through the linear wooded landscape encompassing trails, trees and benches. Pointe North Park has open green space including a baseball field, picnic tables and a playground area. Canyon Creek and Custer Parks have been recently updated with newer playground sets and include baseball fields & picnic areas too. For the nearby residents, these parks are absolute gems after school and on weekends. For full details, see the City of Richardson website.
For the intense workouts, residents can go to several fitness facilities within the neighborhood's shopping centers to help keep a healthy lifestyle or take the kids to The Playdate Co to get the wiggles out of their system.
Although not a park, Canyon Creek Country Club is full of open spaces for families to enjoy golf, tennis, summer camps, food, parties as well as social gatherings and an incredible outdoor swimming facility for all ages to enjoy.
Community
Every vibrant community has a central organizer! For Canyon Creek, they have an active, volunteer homeowners association call Canyon Creek Homeowners Association. The HOA organizes events such as coffee with the council, the spring begonia sale, an incredible 4th of July Parade, National Night Out, family festivals and even a Christmas yard decorating contest.
They also sponsor a flag lease program which allows residents to participate and show their support by receiving an American Flag placed by the curb 4 times a year. The flags are placed in residents' yards on Memorial Day, July 4th, Veteran's Day and Patriot's Day. With over 1500 participants, it is a sight to see on these special days.
Interested in finding a Canyon Creek home for your family? Contact The Wolfe Team at 972-342-8799 or thewolfeteam@dallasduo.com to schedule an appointment They are the Canyon Creek real estate team that are dedicated in finding your forever home.
This blog content was provided by Dalley Marketing Service. Please visit dalleymarketing.com for more details on our services.